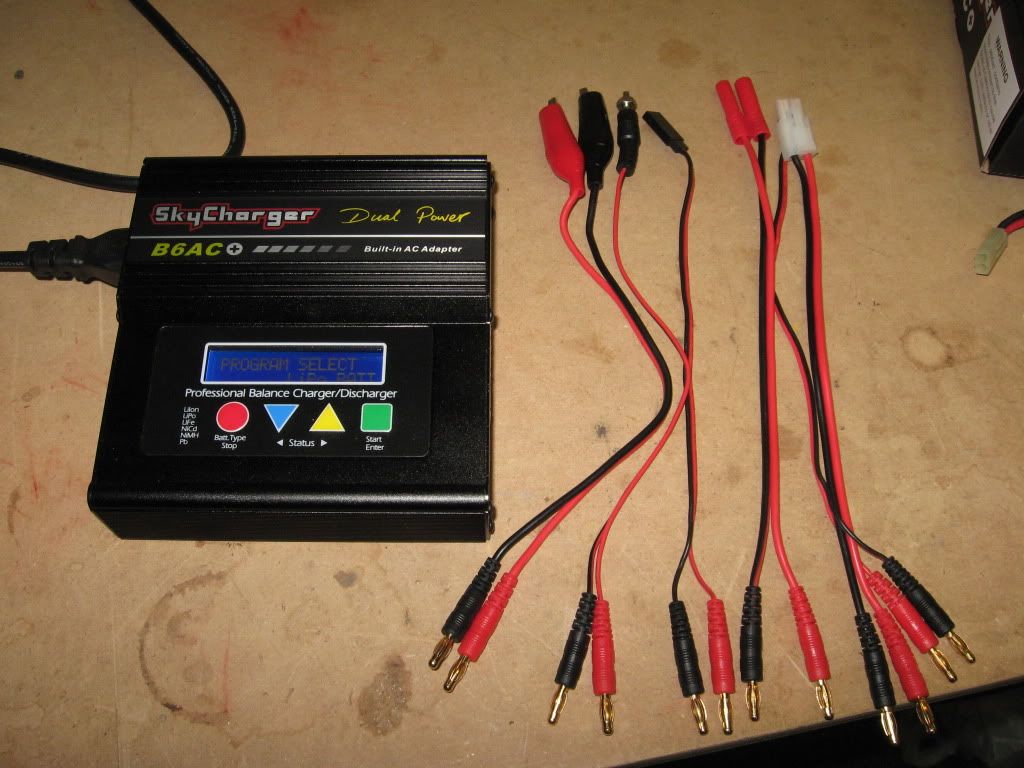 Today I received my new batteries and charger for my gun. I have been running NiMh batteries since I started playing because they offered better life and better charge/discharge cycles.
When LiPos came out I was didn't jump on that wagon because they were costly and there were rumors of them catching fire during charging or discharging cycles, but it was mostly the cost. AirsoftGI had batteries and chargers around $70 for each when NiMhs were closer to 30.
I recently got into RC hobby and that's when I learned that  LiPos are cheap and just as safe as NiMhs if they are used properly. So lets get into this shall we.
I ordered this from HobbyPartz.com for $60. Great site and fast service. The charger is capable of charging LiIon, LiPo, LiFe, NiMh, NiCd, and Pb batteris and up to 6 cells for Lithium batteries. As you can see in the above picture you can see that it comes with quite a few connectors, although they are mostly for RC use, even comes with a glow plug cable.
The unit is all metal and has plenty of vents to help keep down heat buildup.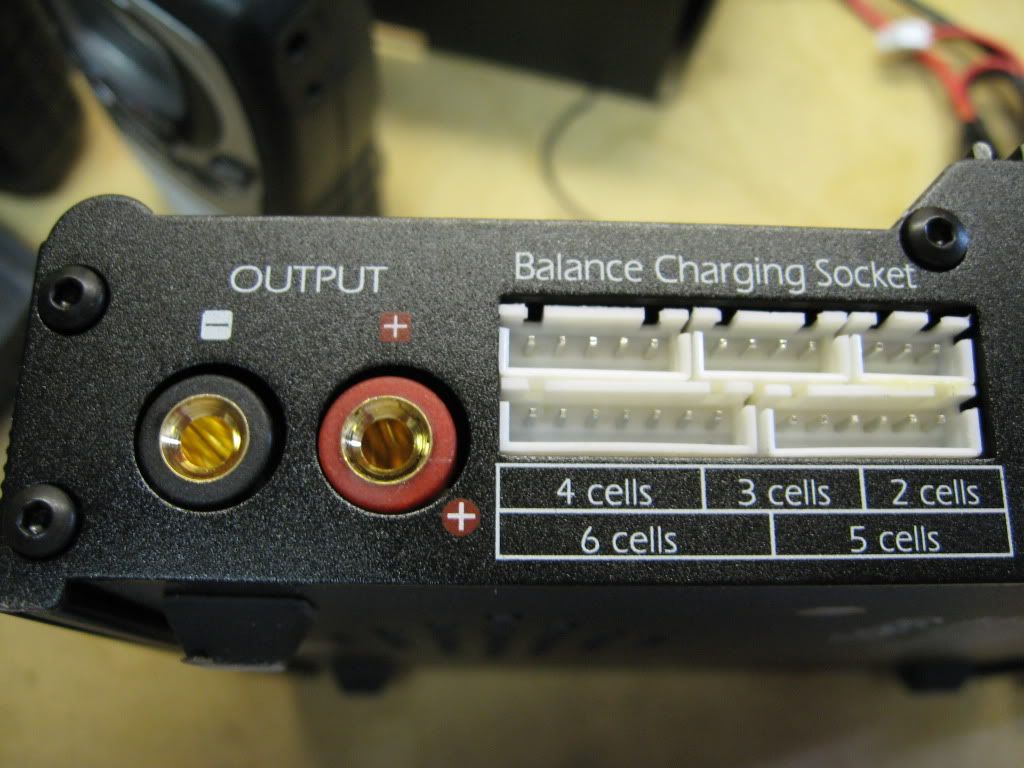 Instead of having a single lead from the charger that you have to make adapter cables for, this charger uses banana connectors to connect the charge lead to the unit. You can pick up these connectors to make your own charge leads from any hobby shop or radio shack. As you can see from this image it has a built in LiPo balance up to 6 cells.
It gets power from a AC source or it comes with clamps so you can power it from a car battery, this was a selling feature for me because there have been a few times out in the field that I have needed to recharge my batteries.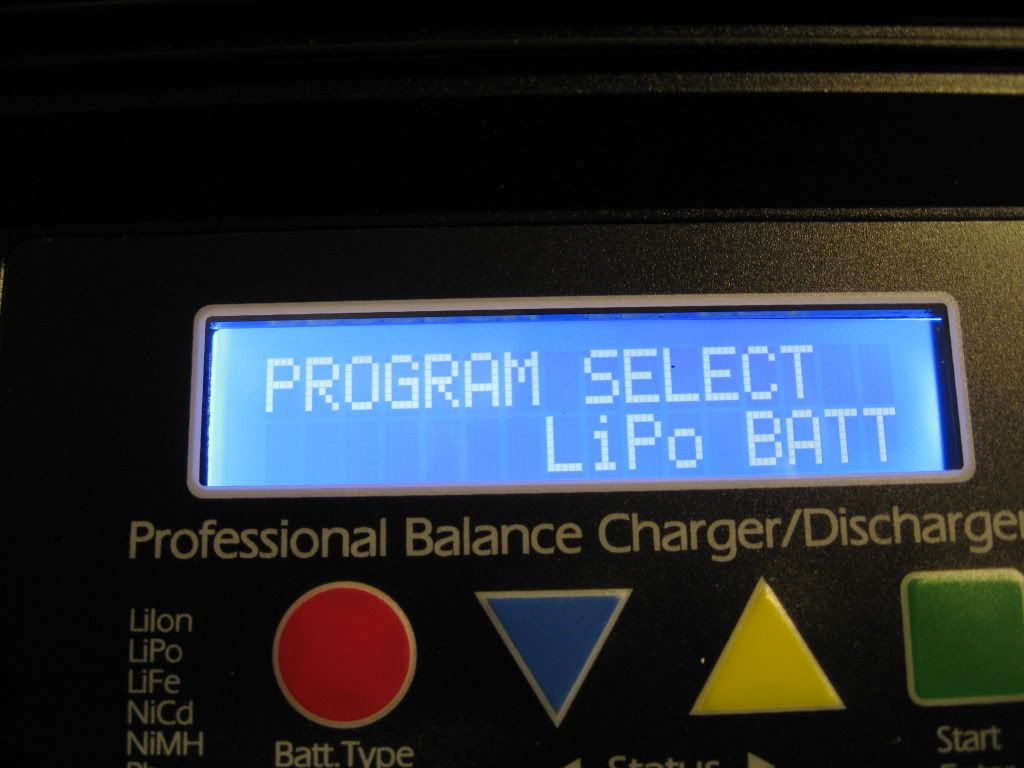 It has a great backlit screen, and a easy to navigate and use menu system. I was shocked to find that for all battery types it has a discharge that can be set to a specific voltage per cell.

This was a neat feature if you're a information addict like me. It comes with a USB kit so that you can monitor in real time from your PC alot of information you cant read on the LCD screen, such as charger temp. You can also get a graph that shows you the stats of the charge, if there was a voltage drop or spike during the charge that might indicate potential damage to the cell.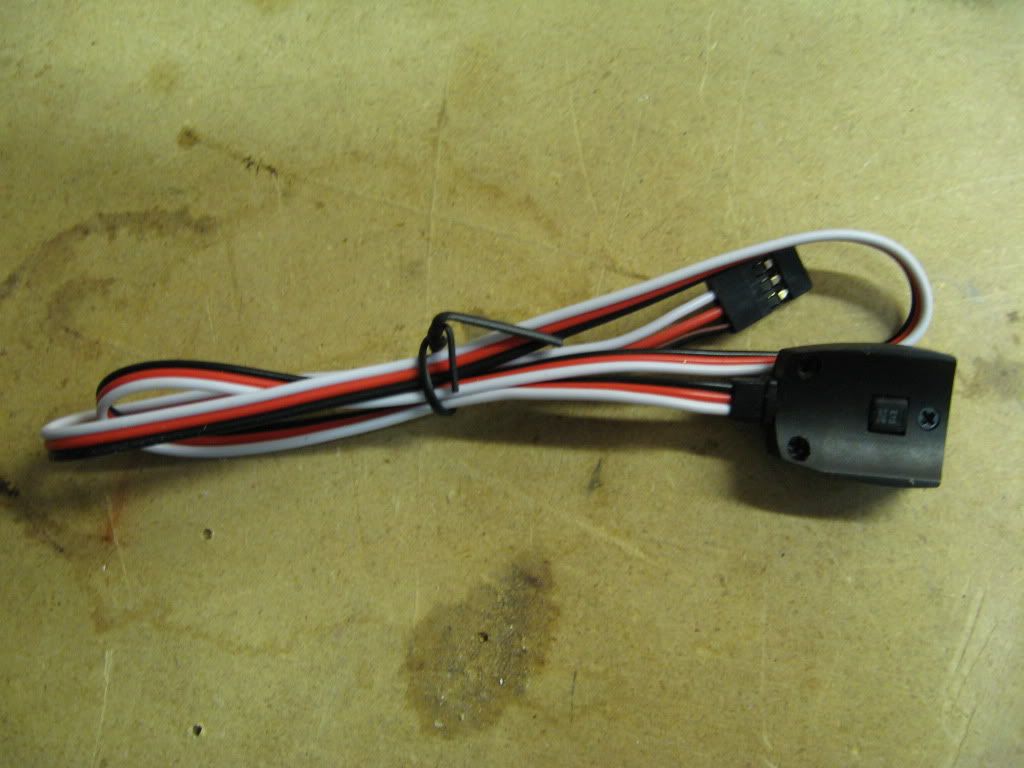 Also came with a temp sensor for on the battery, but this is more of a pain than anything else since it has an odd shape. You shouldn't be cooking your battery if you're charging at the right rate.
Conclusion
This charger does what a charger should do and so much more. For $60 this has alot of features. The fact that it will charge all my batteries, can be powered on a DC battery, and I don't have to make a adapter to go from one plug to my dean, which creates resistance, are all major selling points. I am very happy with this purchase. Time will only tell on the long run, but reading other reviews and comments on this product I think it will stand the test.